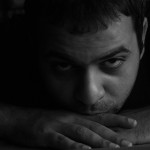 Sumedh Tandon is a freelance photographer who has dedicated his life to capture beauty, Innocence & Emotions through the lens & decided to live the story of life in frames.
He realized to chase his dream of being an artistic photographer in the year 2008, while pursuing a professional degree in MBA from Purdue University, USA. An opportunity to study photography & design changed his life and created a path for liberation and exploring various forms of art & photography, enabling him to visualize the beauty of this life & capture it for the further times to come.
Since he was 2 years old, Photography has been a gift of god; he used to get engrossed in the same picture albums given by his mother to keep him busy every day of his life and now he creates an archive of some splendid pictures for the world to admire.
Sumedh specializes in various forms of photography like Outdoor & Photography, Architecture,Magical Kids,Some Beautiful Weddings & Abstract photography,. His vision is to live his passion for art and photography throughout his life and aspire to capture the Beautiful visions of this ever-changing world.
Tandon Sumedh Photography
I can be hired for a photography project in case you'd like to get some artistic pictures on your trip to India. This is something I have tried to meet new people and have had a great time for life.
You can write in to me to discuss about checking out some off beat places as well.
E 25 Green Park Main
New Delhi, India
+91 9999 89 2179
E-mail:Tandonsumedh@gmail.com
website : www.tspart.org
Facebook Portfolio